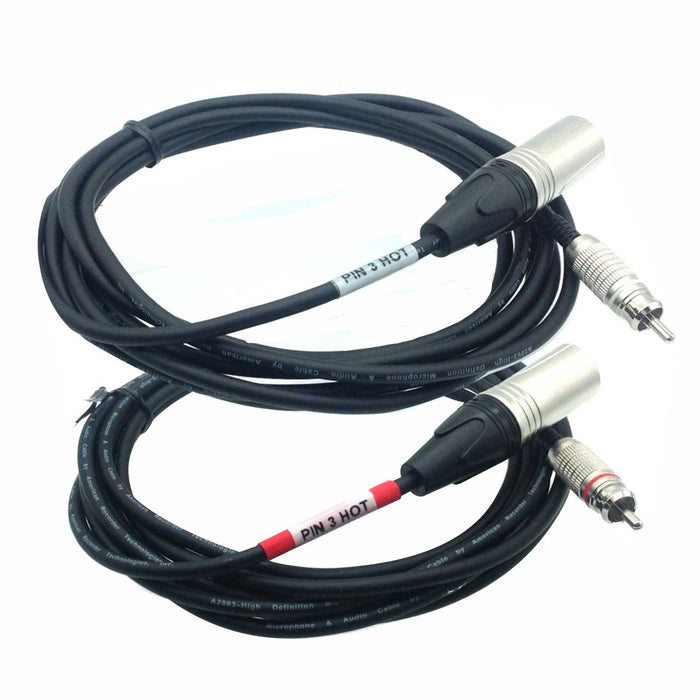 XLR Male with Pin 3 Hot to RCA Male Audio Cables - Pair
Ideal premium quality pro audio cables for vintage audio equipment that uses PIN 3 for the hot signal.  Cables are hand assembled with our proprietary OFC wire and pro audio connectors and terminated with our high content silver solder.
In addition, all cables are 100% QC and tested and specially labeled for easy identification to avoiding confusion with standard audio cables.  Cables are sold in pairs and color coded (red for right).  Available in lengths from 3 to 30 feet.  For longer cables, please contact our customer service by phone or email.   Limited lifetime warranty.