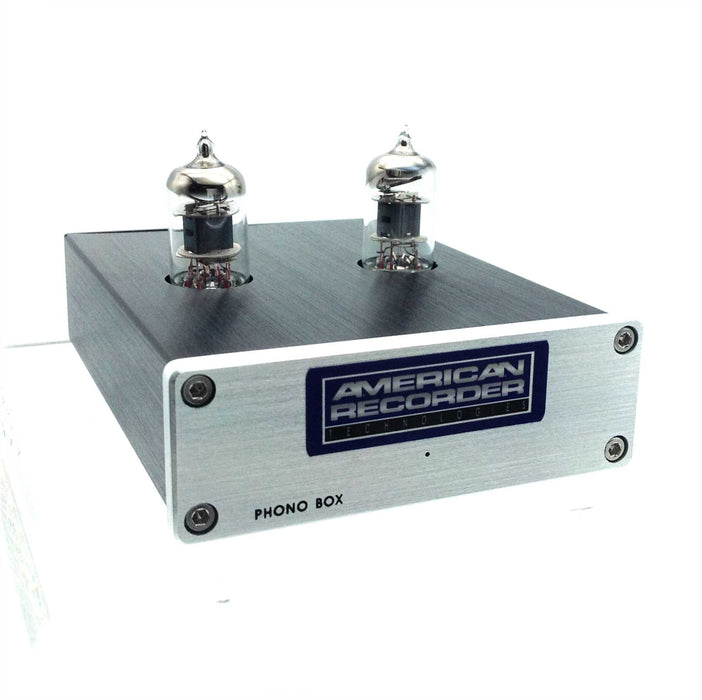 Stereo Vacuum Tube Phono Preamp for Hi Fi Turntable
Turntables use magnetic cartridges to transmit the sound from the record groove to wires that eventually connect to a control amplifier.  However the signal output from the magnetic cartridge is at a very low level which requires a special "phono stage" input not commonly found on many of today's new audio devices.
The AMERICAN RECORDER VDC-150 Vacuum Tube Phono Preamp will provide improved audio fidelity with more warmth and sonic detail than discrete (transistor) driven pre amplifiers.  In addition, this unit meets RIAA equalization standards. 
Includes an RCA cable and power supply.
 SPECIFICATIONS:
    Size: 128x98x33mm
    Signal noise ratio: 80dB     THD: 0.008%
    Input interface: Phono(MM)
    Output interface: RCA
    Rated voltage: DC 12V 1A