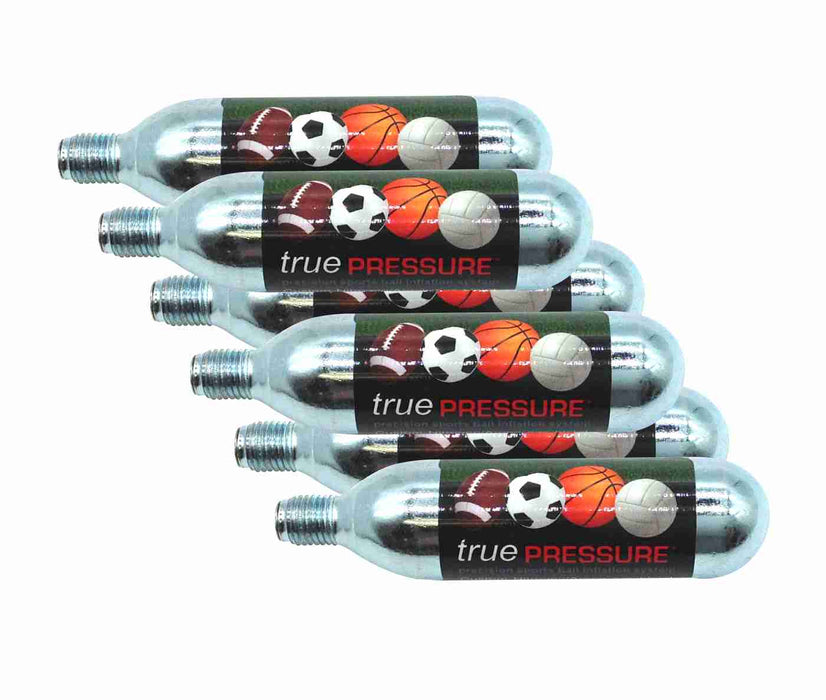 True Pressure 16 gram CO2 Cartridges for Gas Tire and Sports Ball Inflator
Replacement pack of 16 gram threaded carbon dioxide cartridges for True Pressure Gas Tire and Sports Ball Inflators.
Unlike compressed air, CARBON DIOXIDE has no moisture content which reduces the chance of oxidization due to water condensation inside the tube.
SPECIFICATIONS:
GAS: 100% Pure Carbon Dioxide Gas
Non-flammable 
CYLINDER SIZE: 20ml
THREAD: 3/8" 
Available in 6 pack and 50 packs. Empty steel cartridges are 100% recyclable.
SHIPPING NOTE:  THIS PRODUCT CAN ONLY SHIP BY UPS GROUND.