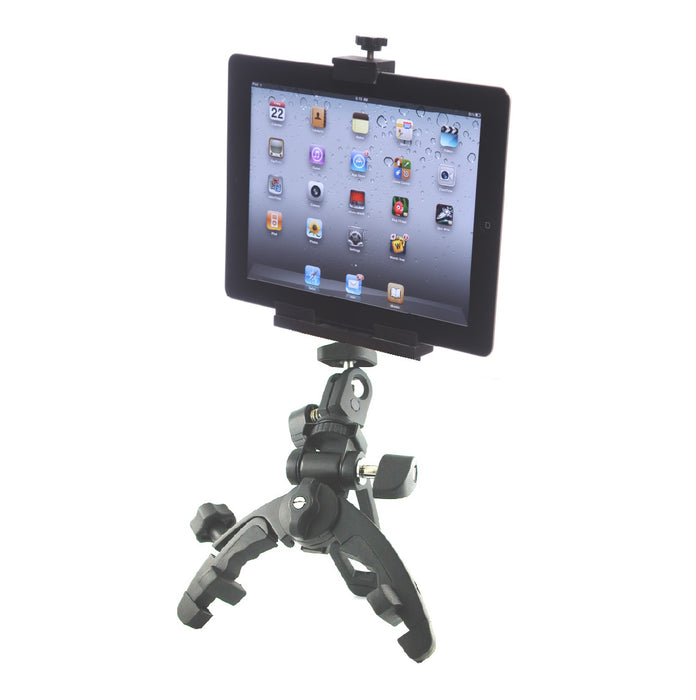 SMART BRACKET Artist Tablet Easel Kit
Special bundle for those who create digital paintings which features our SMART BRACKET Tablet Mount and Table Top Desk Stand.
The DESKTOP STAND features 3 extra wide, adjustable legs with rubber feet in order to prevent movement while in use. A large ball joint will allows positioning of the mounted device at virtually any angle and allowing for portrait or landscape orientation.  
A 1/4"-20 thread hole makes it easy to adapt the easel to a full size tripod for use when on location.  
For added convenience the back two legs convert to a clamp when physical attachment to a table top or pole (up to 2") is desirable.
SMART BRACKET Tablet Mounts holds most most models of tablets.  For iPad Pro and other large tablets you will need the model PHO-PRO-ADT, large tablet adapter.
Rugged all metal design for durability and long use life.