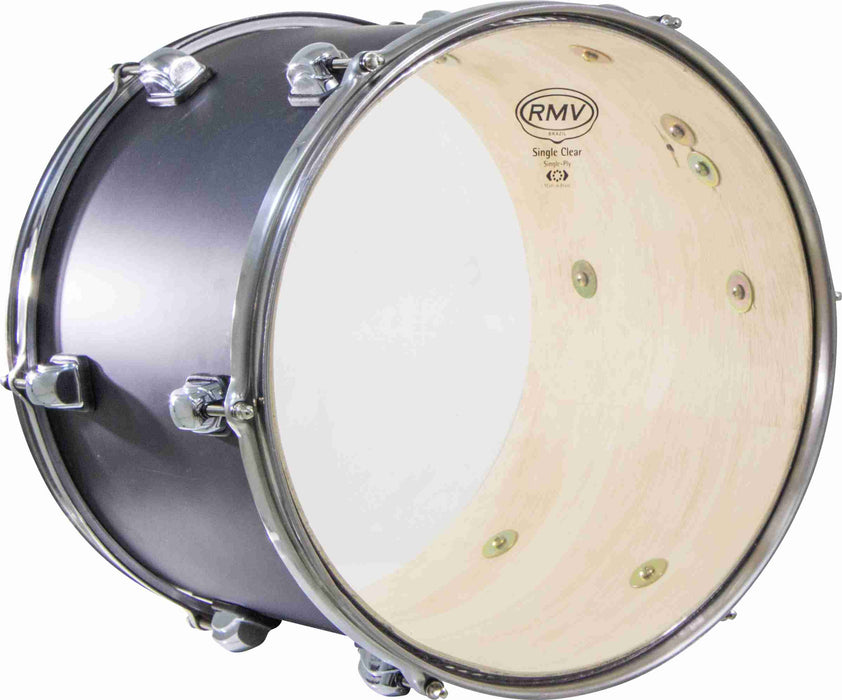 RMV Single Ply Clear Drum Heads - 16"
SINGLE CLEAR (10mil) is a single-ply drumhead, extremely sensitive to slight tuning variations. These heads allow the natural sound of the drum to show through while accurately reproducing low frequencies according to the acoustic environment. The attack of the drumsticks is clear and well-defined with excellent projection. Used as bottom heads
on tom-toms and floor toms, these heads guarantee ample resonance with characteristic accents in the low frequencies giving a full and defined sound.
RMV Drumheads are a leader in the world market with uncompromising quality. Each and every drumhead is completely crimped in the aluminum rim, not glued. This sure-grip system allows for perfect resonance and unparalleled durability. RMV Drumheads simply will NOT pull out of their rims! The precisely formed hoops provide a perfect fit every time! 
In addition, RMV uses only genuine Mylar®* a polyester film made by DuPont™ when producing drumheads, as well as there own propitiatory coatings assuring the user of high-dynamics, tune-ability and long head life.