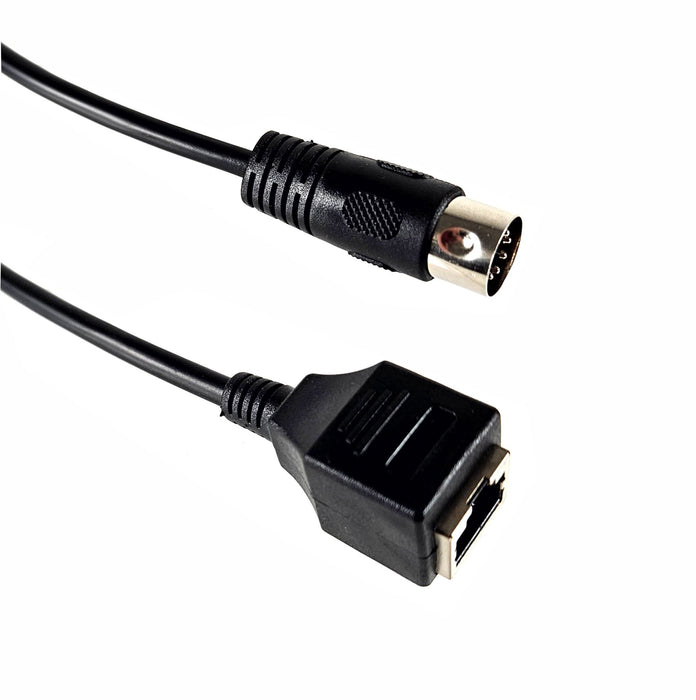 RJ45 to 5 Pin MIDI Adapter
Easily connect musical devices MIDI connections using an Ethernet cable.  Simply plug these adapters into each MIDI jacks of each device and then plug the desired length Ethernet cable to connect.  
Adapters are 12 inch in length and sold individually.  Ethernet patch cables sold separately.