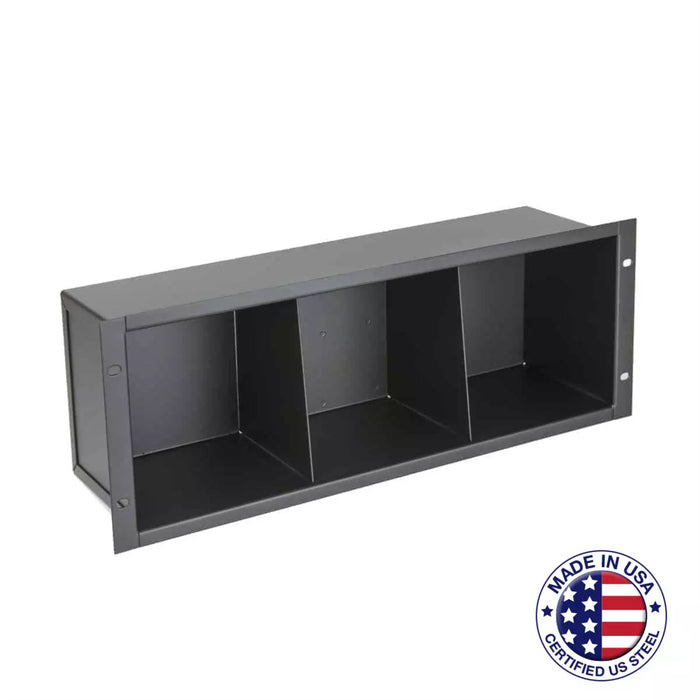 Rack Media Holder for CDs
19 inch Rackmount media holder provides an easy way to organize standard CD jewel cases. It's ideally suited to racks that transport presentation equipment between rooms in schools, hospitals, and similar facilities. The media holder can also be used in permanent installations such as training facilities, reference libraries, conference centers, or boardrooms. 
16-gauge certified U.S. steel
Fully welded unit with sectional dividers
Durable black powder epoxy finish
Overall Height: 7.00" [178] or 4U
Overall Width: 19.00" [483]
Overall Depth: 5.40" [137]