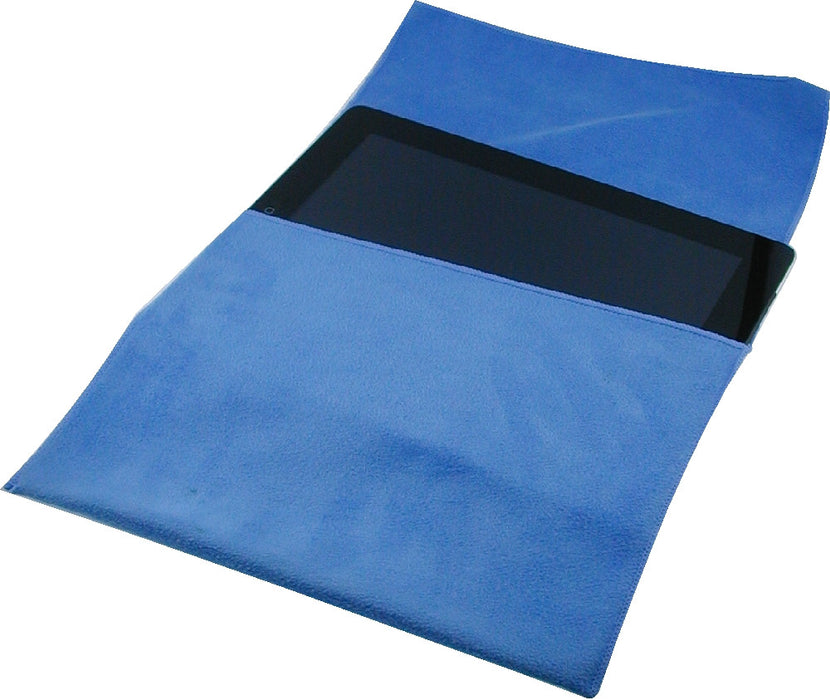 POWERCLEAN Micro Fiber Equipment Bags for Tablets
These microfiber equipment bags are made from the same OPTICAL GRADE microfiber material we use to make our cleaning cloths.  This special microfiber material will not scratch glass and other sensitive surfaces.  These bags will not only protect what is inside, but will not damage any materials on the outside of the bag, so you can safely place them in a briefcase, purse, backpack and pocket without worry.  
In addition, these bags are ideal for on the go and include a fold-over flap storage use. This flap can also be used as a cleaning cloth.  If an equipment bag ever gets dirty, simply hand-wash with a mild detergent and air dry.  
While this style of bag is design to fit a Tablet, the can also be use to store and protect a wide variety of sensitive objects and devices:
TABLET SERIES IS AVAILABLE IN 2 SIZES:
SMALL - 5" x 5.5" + 5" flap

MEDIUM - 9.6" x 7.5" +

 7.5"  flap