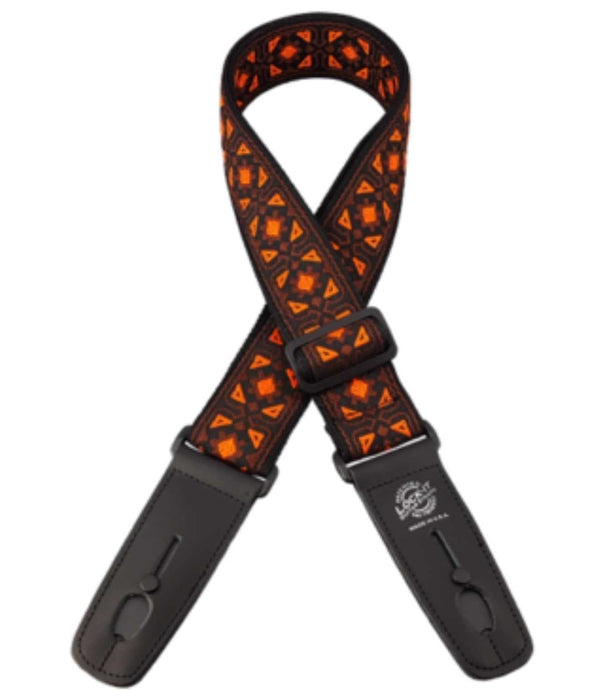 Lock-It Guitar Straps - Troubadour
LOCK-IT uses a patented spring loaded retainer that slips over the guitar's end pin and snaps into place.  Your guitar strap stays safely connected to your guitar until your ready to remove it.  This locking technology is must for any guitar player.
The RETRO VINTAGE SERIES are 2" inch wide durable straps based on classic designs of the past but with today's cool and hip materials and style.  These straps have three layers, providing maximum comfort and will adjust from 36" to 60".