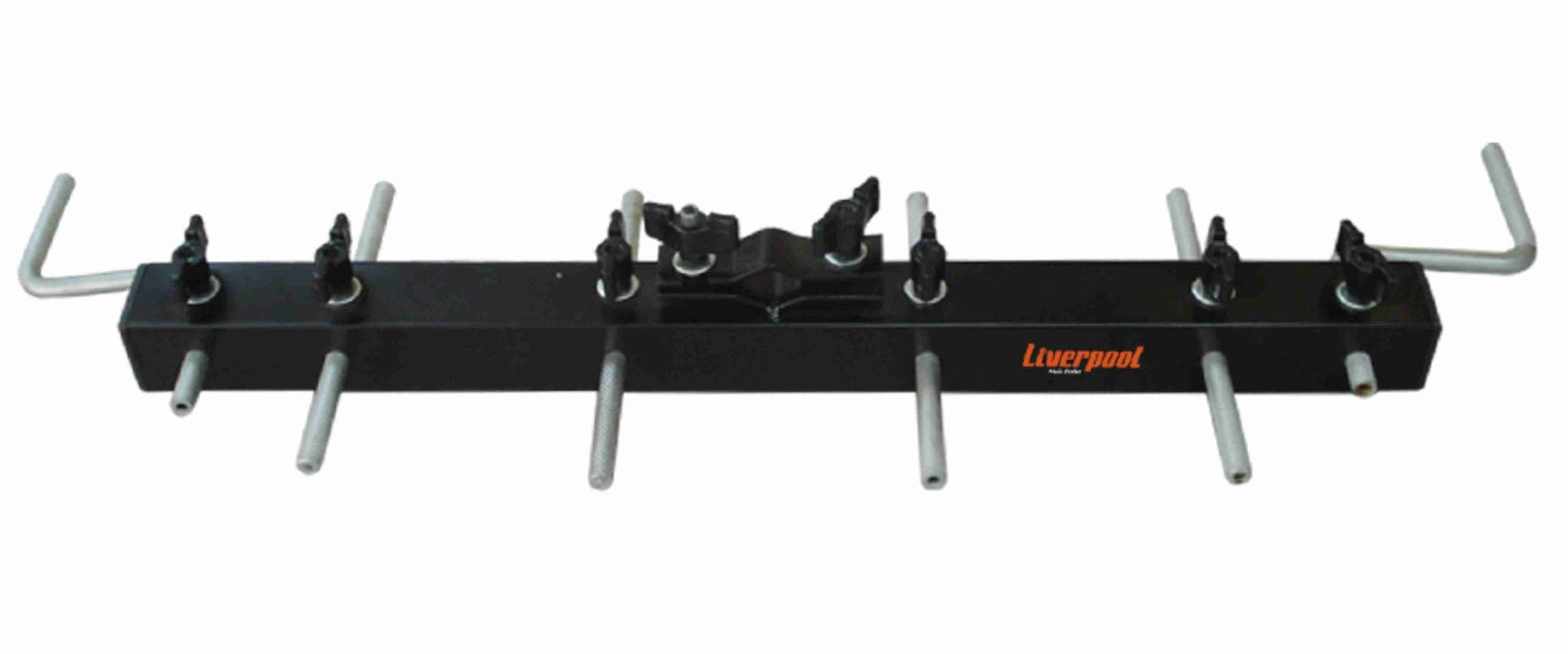 Liverpool Heavy Duty Steel Percussion Rack - Six Position
Mini versatile percussion racks for musicians who need support for instruments and accessories. 
Rack has rigid base and adjustable to different sizes of pedestals with two curved extenders at the ends and two right in half, resulting in stability and strength in the professional use of supports for percussion. Screw down pole clamp attaches to all cymbal and microphone stands.
This six position rack will allow you to load on all your small percussion like cowbell, go-go bell, wood block, triangle, tambourine and so much more.
Made of steel finished in black epoxy paint.  Made in Brazil.