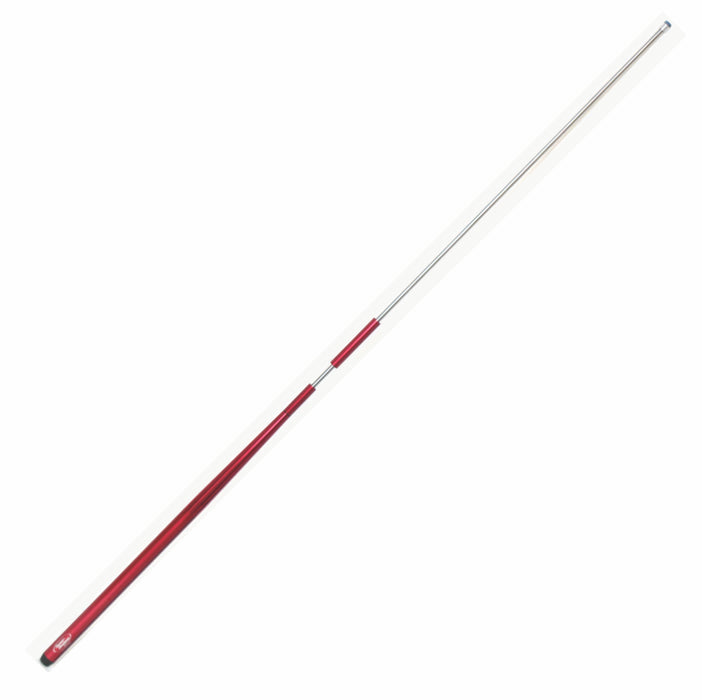 WITH THE LINEAR Q YOU DO NOT RUN THE CUE THROUGH YOUR FINGERS, YOU SIMPLY TAKE HOLD OF THE SLEEVE AND SLIDE THE CUE THROUGH FOR ACCURACY AND CONTROL LIKE NEVER BEFORE.  SAY GOODBYE TO MESSY HAND POWDERS AND MISSED SHOTS!
Unique patented design, the LINEAR Q is meticulously quality controlled throughout every aspect of its manufacture.  From its precision-ground stainless-steel shaft to its bearing sleeve assembly to its machined handle, tolerances are controlled to just a few thousands of an inch.  The result: a top-quality cue unlike any other on the market!
The shaft utilize the highest quality, non-oxidizing stainless steel. Internally reinforced hollow tubing naturally strengthens its structural integrity to counter-act bowing.  The friction free bearing sleeve can be easily removed for maintenance or custom grip replacement.  The handle to shaft joint incorporates a stainless steel stud and brass insert.  The two piece cue joins to create a 57 inch length.  Removable tips allow for quick and easy change.
The LINEAR Q meets tournament play standards set by the Billiard Congress of America.
FREE carrying case and FREE shipping with the purchase of a LINEAR Q.