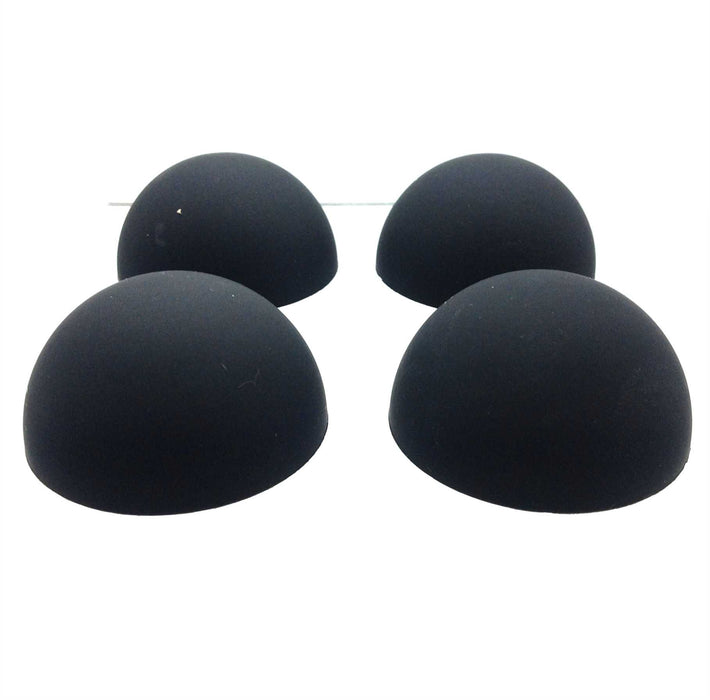 Hemisphere Silicone Anti-Vibration, Shock Absorption Isolation Non-Skid Foot Pads with Adhesive - Set of 4
The Hemisphere Shape Pad is very popular for use with all types of turntable and electronic equipment. Made from a unique rubber/silicon compound material and is precision molded into a hemisphere shape.  
This shape provides excellent isolation while dampening and minimizing unwanted shocks and vibrations.  Pad measures 2" x 1", ideal for creating extra ventilation space as well as more weight capacity when use with heavy gear such as audio amplifiers.  
Set of 4.