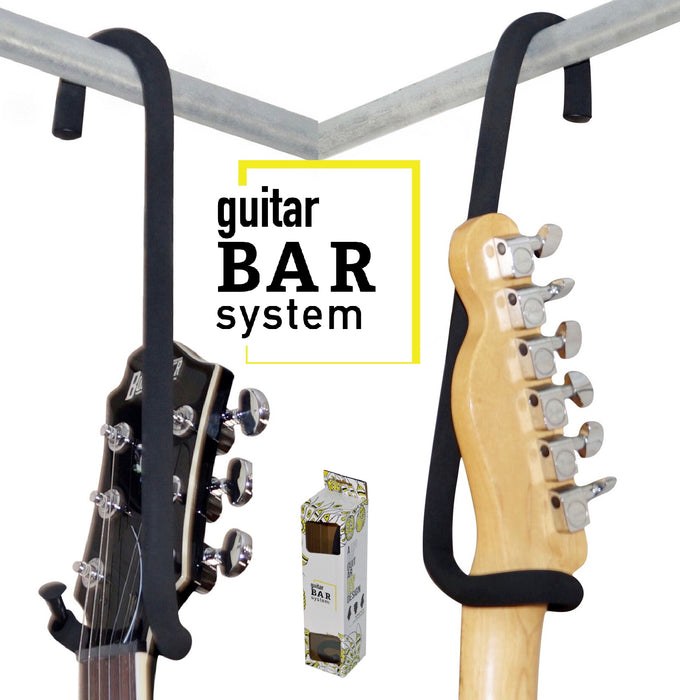 A unique guitar closet bar hanger design. Securely locks your guitar to hang vertically from any closet rod, our display stand, or your own custom wall or ceiling rack. Works with virtually every make and model of electric & acoustic guitars as well as 4 string bass guitars, mandolin, ukulele, banjo, guitar hero etc..
This patent-pending design is custom shaped from a solid metal rod and covered in foam padding with protective plastic end caps.
The Guitar Bar Hanger is ideal for those who have just a few guitars or an extensive collection.  Safely store your guitar when not in use, keep out of the reach of children and protect from accident.
Not designed for long-term storage.