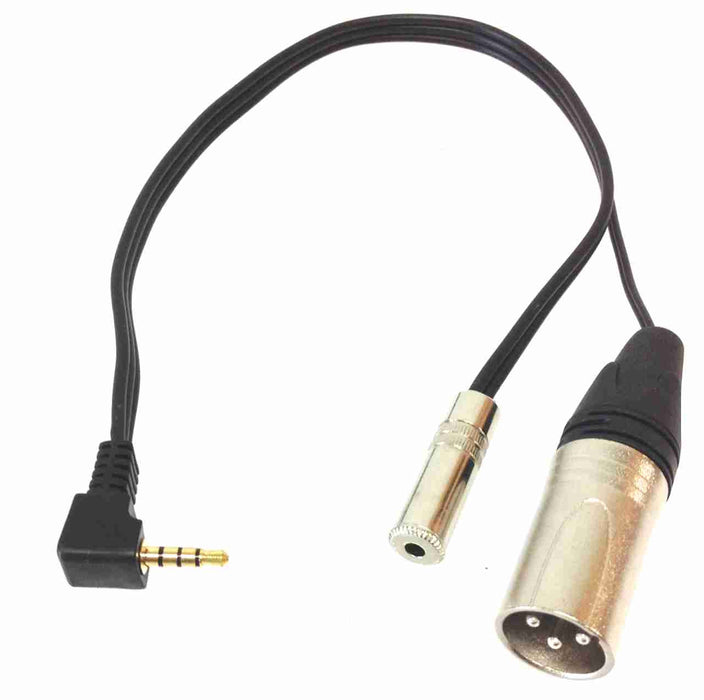 Android Microphone Adapter Cable with XLR Male + Headphone Jack
Connects a standard microphone with XLR male (unbalanced) connector to an Android phone or tablet. This adapter works with dynamic microphones that have a mono or stereo 1/8" (3.5mm) connector. Can be used with condenser microphones that have their own power supply.
Right angle TRRS connector is perfect for tight areas with heavy-duty metal XLR male connector plus a headphone jack for listening to playback.
12" length. Terminated with high content silver solder and 100% quality tested.
 Made in USA