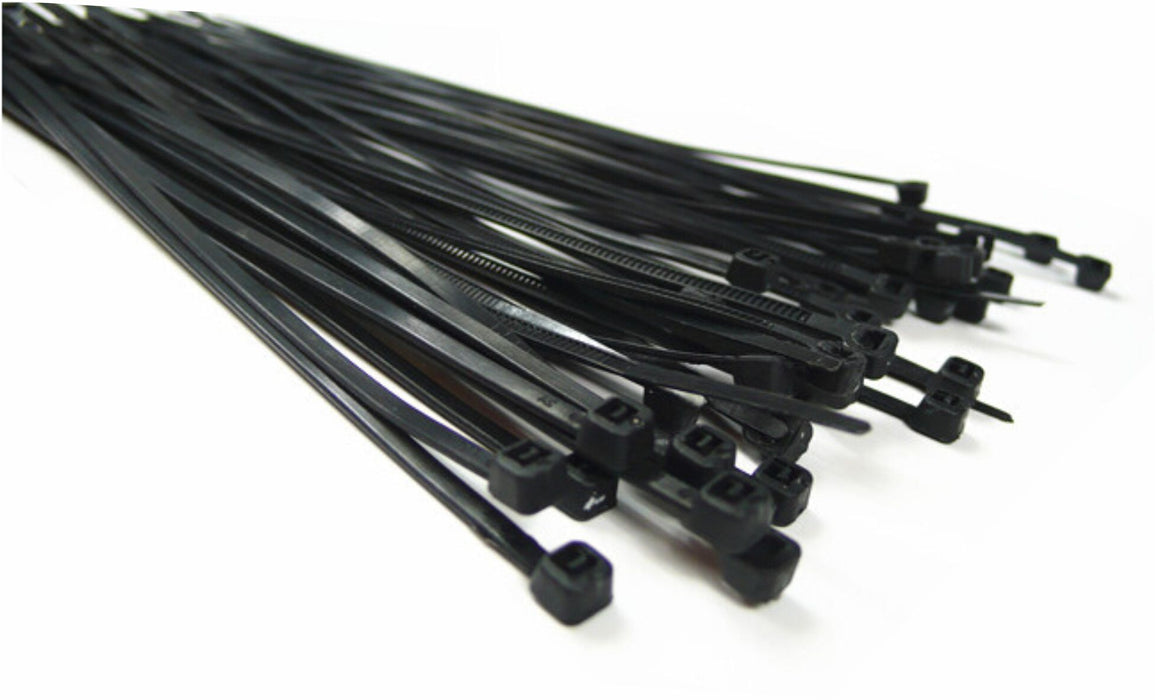 8 inch Nylon Wire Ties, 40 lbs Tensile Strength
Premium nylon wire ties (aka zip ties) with 40 pounds of tensile strength are ideal to use to secure, hold and bundle everything from wires and cables to hydraulics and vacuum hoses. 
These ties are designed for use in high-end electronics and aerospace and manufactured with a high-quality nylon material (not recycled) that is free of impurities, preventing premature aging, dry out and brittleness.  
These nylon wire ties are defiantly made to last and available in the following colors:
Black or natural clear.