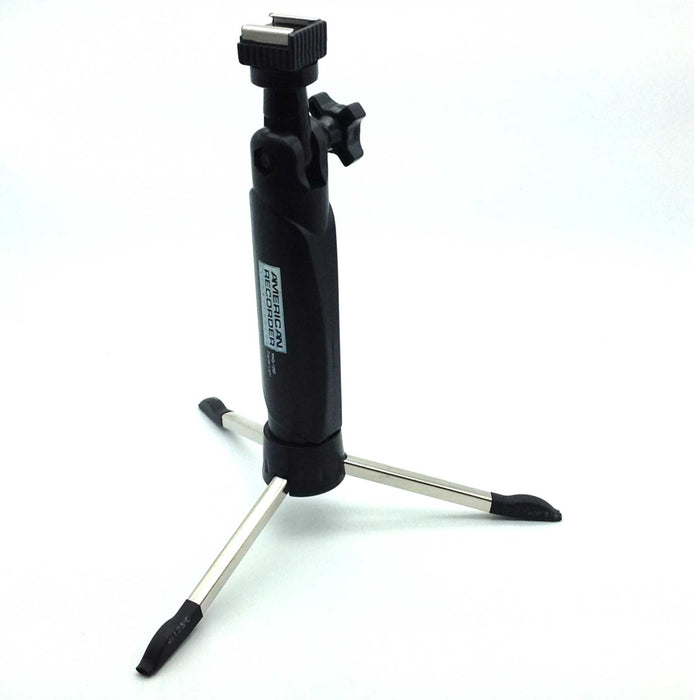 7 inch Tabletop Stand with Shoe Mount
7 inch table top camera stand with shoe mount has retractable legs so it can be used as a handheld unit. 
Shoe mount can pivot 180 degree angle adjustment.  Legs retract into the handle when in the handheld mode.
Shoe mount can be removed for use of 1/4" -20 thread when needed.